We recommend that you change out the activated charcoal in your Lomi every 3 months, or about every 45 cycles. But don't worry about remembering that – Lomi will notify you with a filter light if you haven't changed your activated charcoal in this time!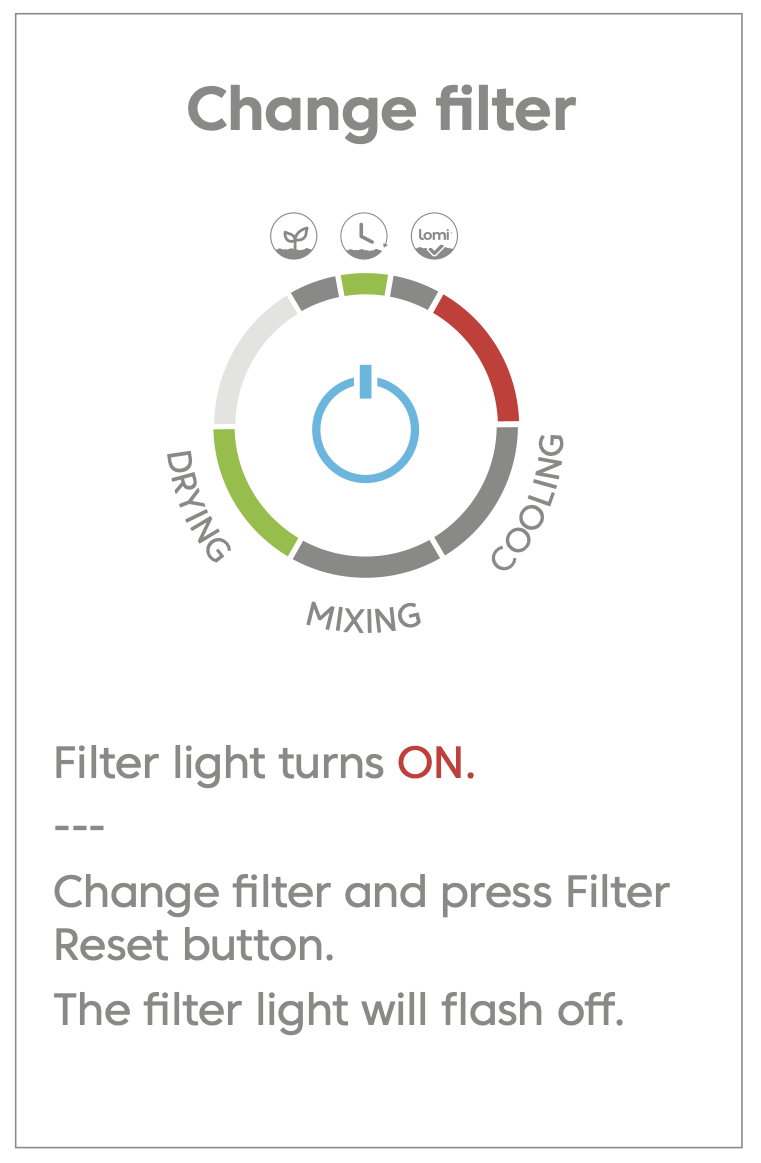 Did You Know: If you notice more steam than usual or any odor while you run a cycle, that's also a cue to swap out your charcoal!
If you don't yet have a Lomi filter subscription, or haven't purchased any replacement Lomi filter refills, check out this link to order today!